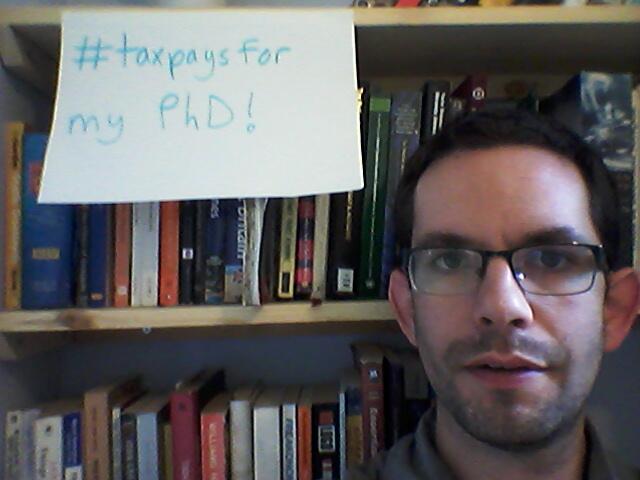 Congratulations to ActionAid on the launch of its new Tax Power campaign – an impressively internationalised version of the work ActionAid UK has been doing for five years now. I love the gallery of #taxpaysfor photos.
As part of the campaign launch, ActionAid asked me to help them come up with an estimate for the revenue foregone by governments in developing countries through corporate tax incentives. As the campaign briefing says, there is mounting evidence that such incentives are often ineffective at attracting the kind of investment that leads to sustainable economic growth. (This is distinct from the general rate of corporation tax, which is a whole other debate…) Certainly they are rarely put in place with any kind of cost-benefit analysis, which is why there's so little reliable data out there.
We decided to come up with a 'ballpark' average figure for the revenue foregone as a share of GDP, and apply this to the total GDP of all developing countries. The scaling up part is obviously quite a simple approach, but I was quite pleased with the way we arrived at the average figure to begin with, so I thought I'd share it.
Data on 'tax expenditures' – that's the revenue lost through tax incentives – is quite sparse, and where it does exist it's plagued with inconsistencies. After quite a lot of hunting around, I managed to find about 20 developing countries where the government had published tax expenditure data, either directly or via a civil society organisation. I took the most recent year I could find in each case. I was particularly proud to have dug up a figure for Bhutan!
Tax expenditure reports can include the cost of everything from VAT exemptions to free trade zones, so it was essential to a) find something consistent and b) focus only on the kinds of expenditures that ActionAid is campaigning on. I've seen a few organisations cite massive figures for the cost of tax exemptions in a country where, if you go to the original source, you see that most of these go directly to ordinary people, not multinational companies. An IMF paper [pdf] says that tax expenditures probably amount to a couple of percent of GDP, but that refers to all types of exemption.
Although a few countries give one aggregate figure for direct taxes, which annoyingly makes personal and corporate income tax indistinguishable, there were 16 where I could find, or at least make a good guess at, the share of tax expenditures coming from corporate income tax (sometimes that involved running line-by-line through an itemised expenditure). So that's the figure I used.
I ignored all other taxes from which companies get exemptions. I also excluded the expenditure on deferrals (i.e. accelerated depreciation) because in theory at least this just creates a timing difference – I presumed that in any given year the government foregoes some revenue in this way, but also receives some extra because of past deferrals. Maybe other tax brains out there can tell me if that was the right thing to do!
The data after all this processing is given in this Google spreadsheet.
I used some whizzy regression software from the LSE to check whether there was any connection between the proportion of revenue foregone and the amount raised, or GDP per capita, or the size of an economy, but I couldn't find any meaningful relationship. That's why it seemed like a simple average, 0.60% of GDP, would be the best way to go. Interestingly it's pretty much the same as the figure for India, which is also by far the biggest economy in the sample.
When you think about it, rough though it is, that's a huge 'ballpark' to be in.